Location
308 Bill Burnett Circle
Union City, TN 38281
Office Hours
Mon – Fri 8:30 – 4:30
Sat – Sun – Closed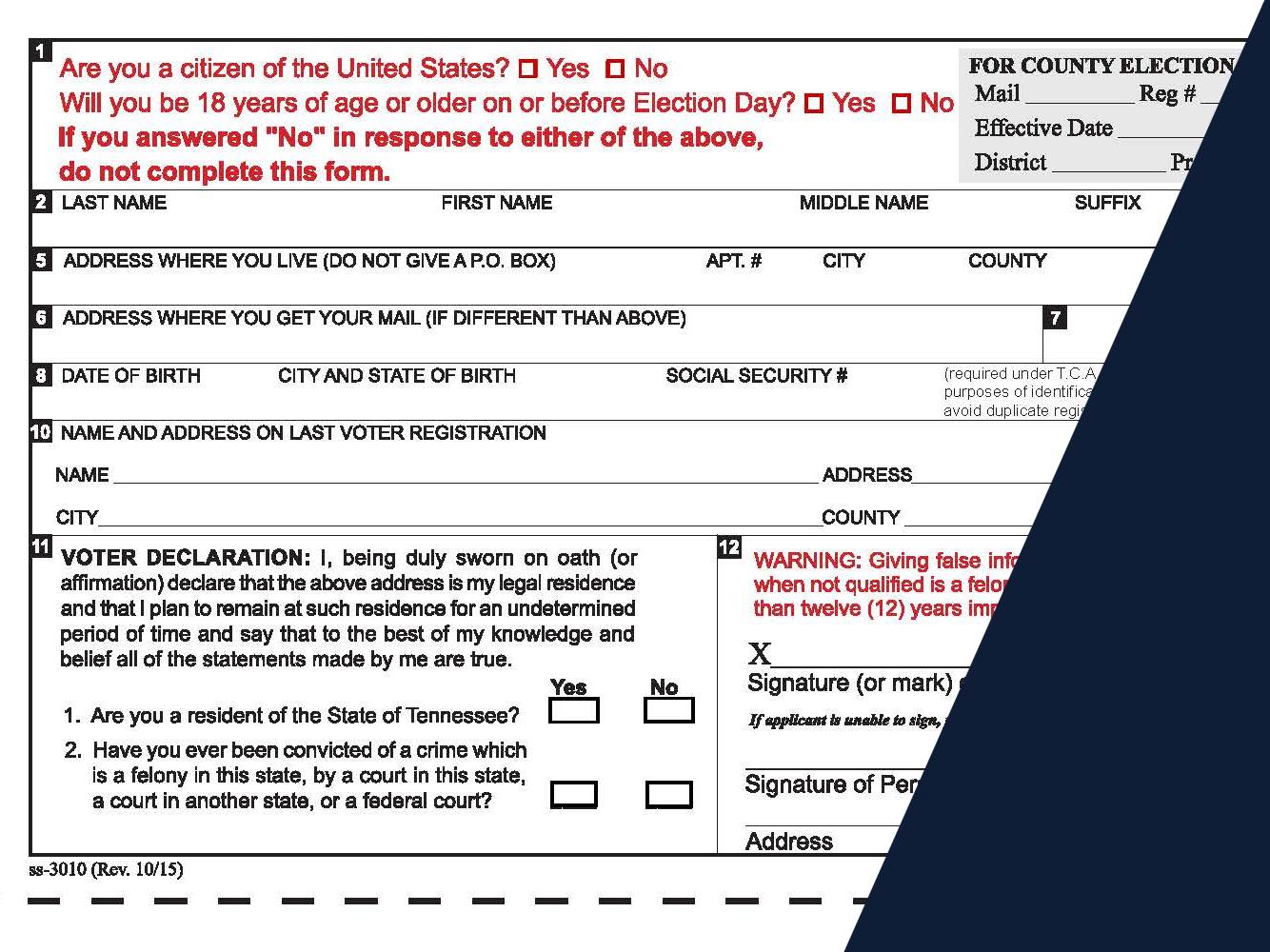 New Voter registration deadline is 30 days before Election Day.
You do not  declare a political party in this state.

You may register to vote or UPDATE YOUR ADDRESS if you:
Are 18 years of age or older by election day
Are a U.S. citizen
Are a resident of Tennessee
Have not been convicted of a felony or, if convicted, had voting rights restored by court order or pardon –  Those previously convicted of a felony may have their voting rights restored based on guidelines below:
Re-Registration
You must re-register to vote if you:
Change your name and also want to change your voter registration (it's your choice)
Have had full rights restored by court order or pardon
Moved outside your county
Move within the county but fail to transfer your registration and do not vote for two November general elections
Use online voter registration to conveniently register to vote or update your voter registration.
Download and complete the Voter Registration Application and mail the application to your county election commission.
Pick up voter registration applications in person at the following locations:

County Election Commission Offices
County Clerk's Offices
Public Libraries
Register of Deeds Offices

Register during a transaction with one of the following agencies:

Department of Health (WIC program)
Department of Human Services
Department of Intellectual and Developmental Disabilities
Department of Mental Health
Department of Safety (motor vehicles division)
Department of Veteran's Affairs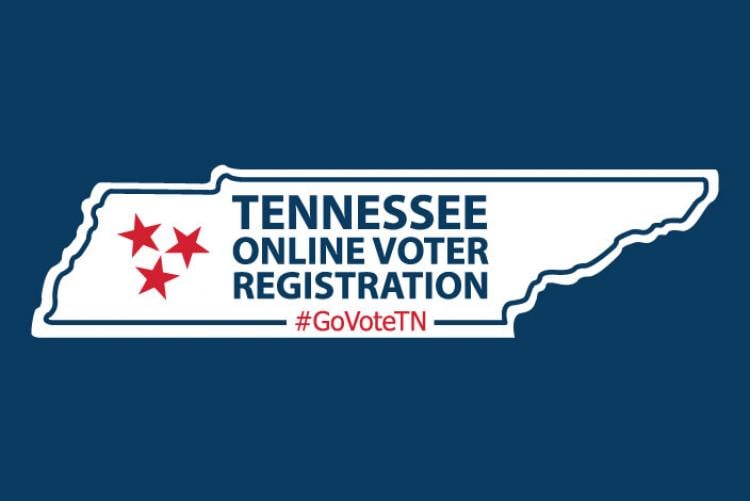 Have Additional Questions?